Winnow for Marketing and Agencies
Build your own knowledge base with AI
Share relevant content with your audience in an intelligent platform and gather useful insights for your campaigns.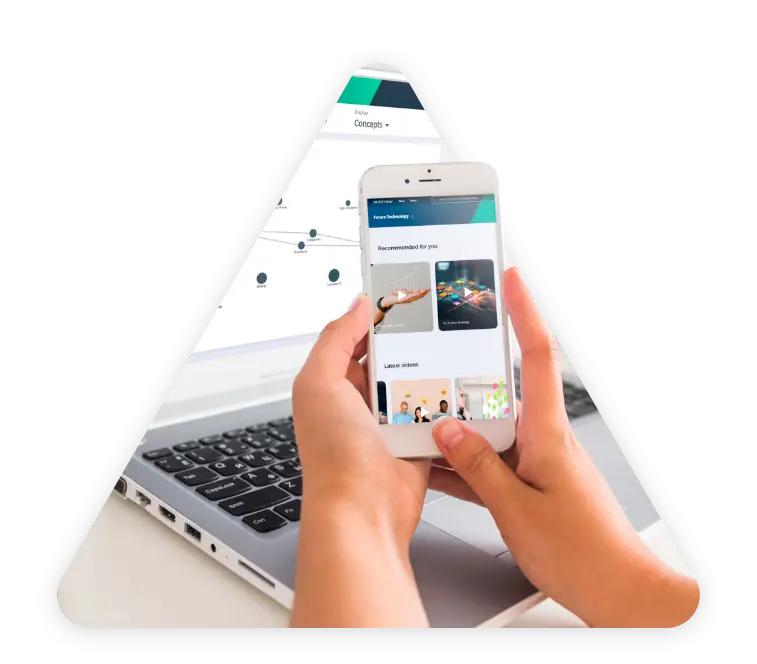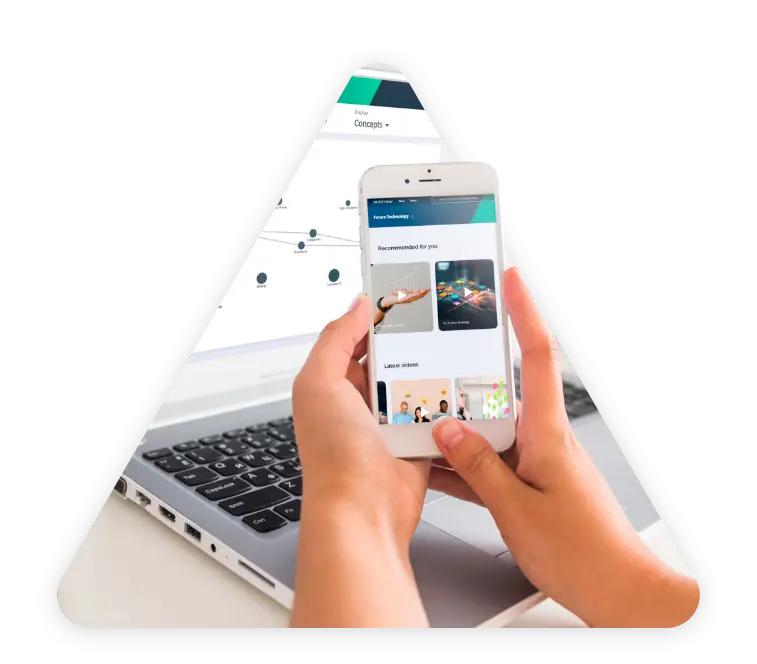 Share content in your own branded platform
Differentiate your videos (webinars, roundtables, lectures…) from the rest with AI
Harness the power of your content to drive engagement with your community
Learn about your target and their interests
Build brand loyalty and engagement
Generate effective marketing campaigns to attract new audience
Learn how Winnow can benefit your company and users
Winnow's video analysis and smart navigation is a useful resource for your users,
but it also has a lot more features that can impact your business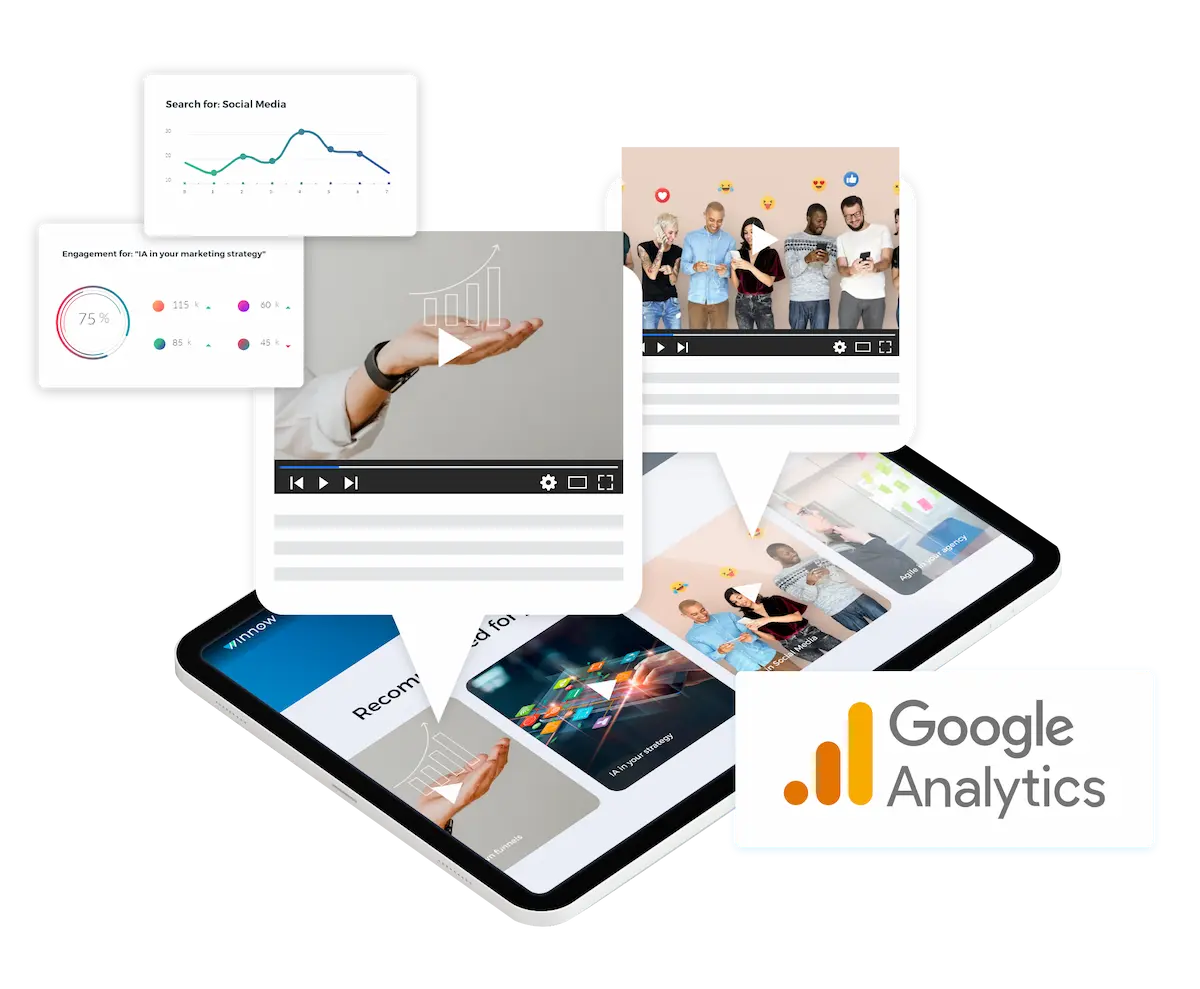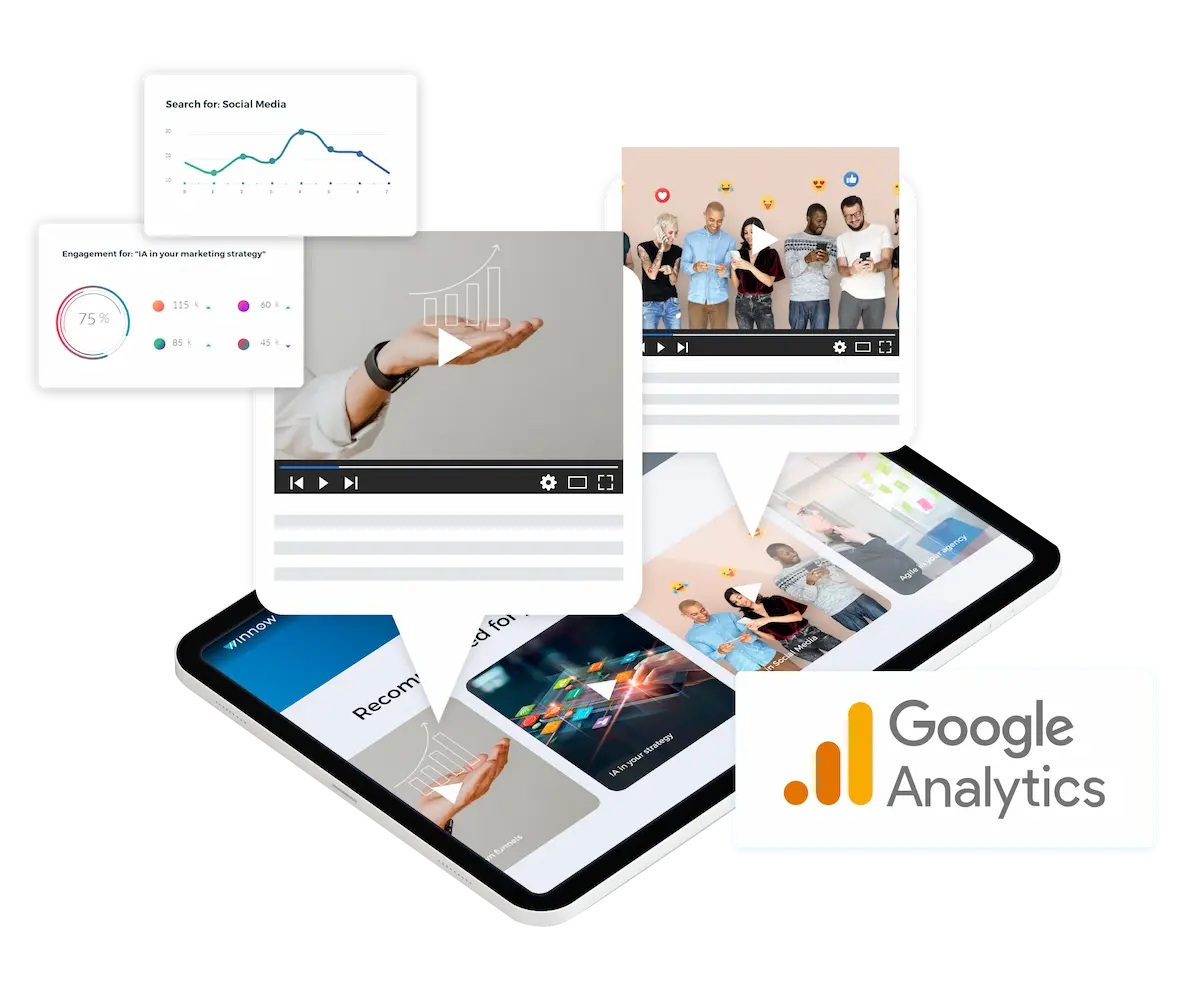 Benefits for your brand / company
Build brand engagement and learn from your users
Winnow together with Artificial Intelligence analyses the content you share and user navigation to help you make strategic decisions.
Use the Knowledge Maps to see what you're really communicating and allign your content with your communication strategy.
Make sure your users know you're the leader by having your own Smart Platform instead of only sharing your content in social networks.
Easily integrate viewer analytics into your marketing automation or customer relationship management platforms.
Easy access to a knowledge base
Winnow, together with AI, makes content accessible in just a few clicks. Advanced search and filtering for relevant content will help your users save time!
Discover and connect different content using Knowledge Maps. Have a quick overview on what has been said to only focus on what you're interested in!
Use Smart Search to filter what you're looking for. It not only searches within the video title and description but also through what has been said!
Take a look at the connections between different videos and speakers with Knowledge Maps, see what they have in common and what they differ on, based on the topics they talked about.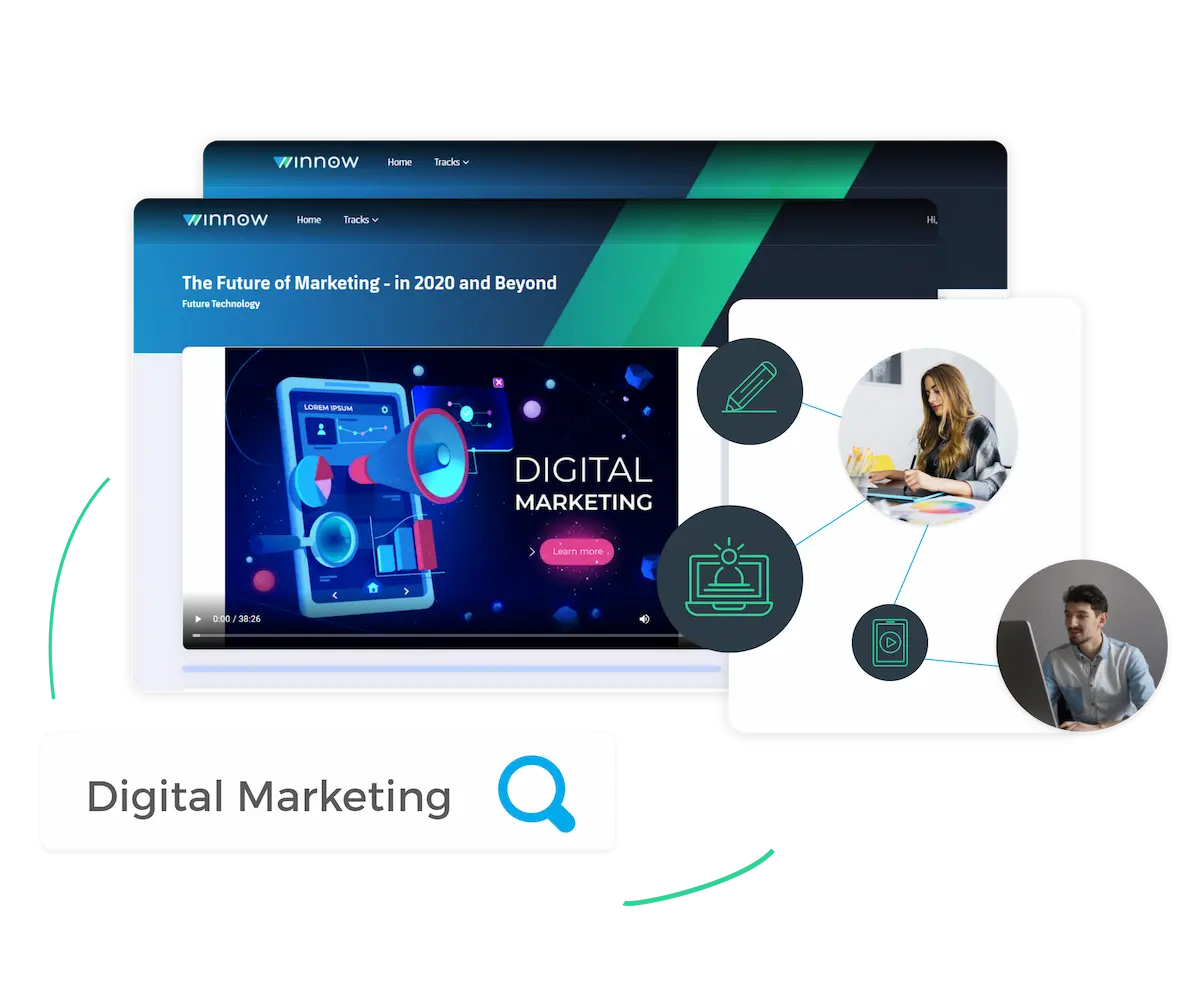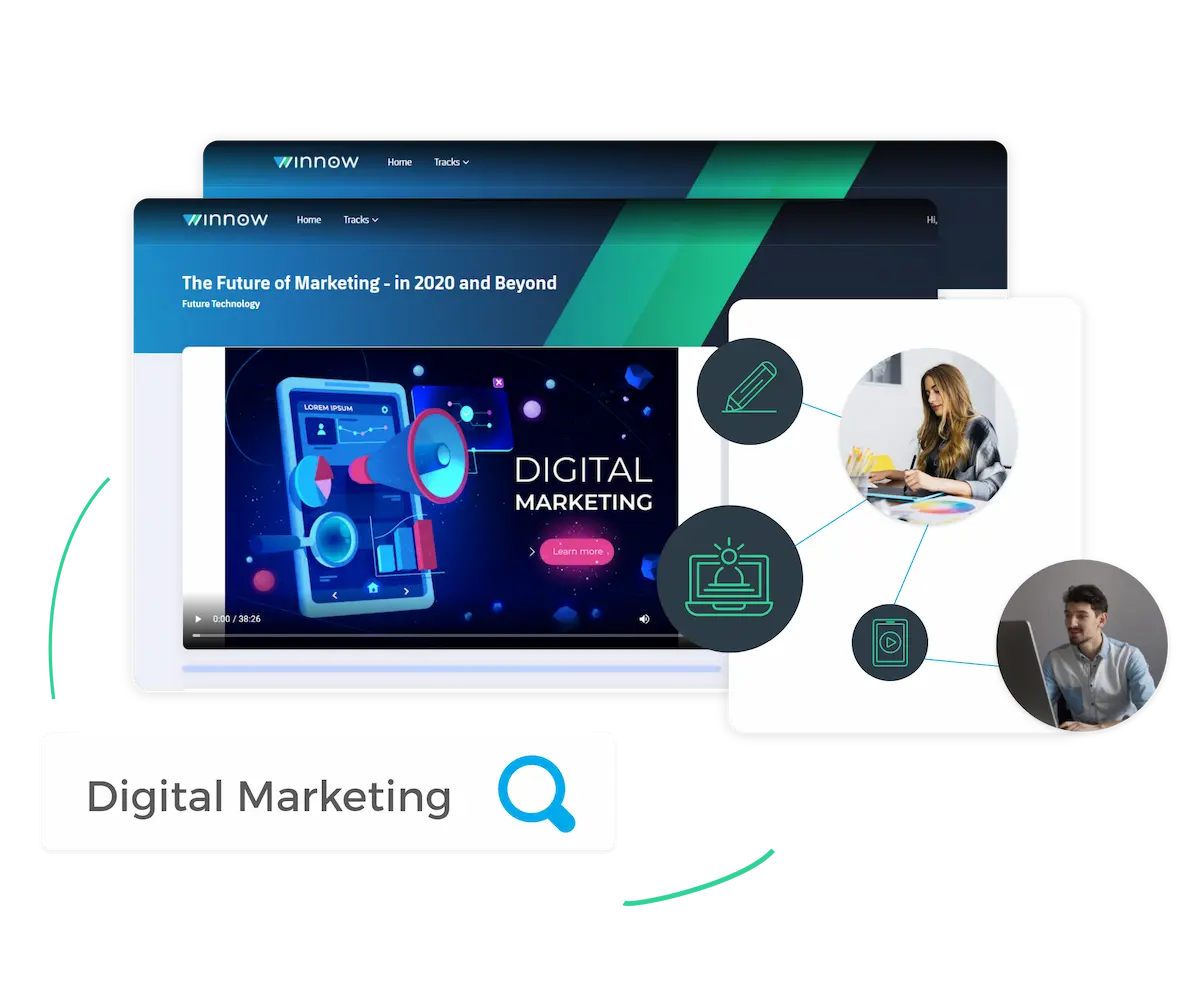 Explore the videos in a new way. Winnow automatically generates interactive graphs to compare what speakers have said. You can also find and compare videos or topics!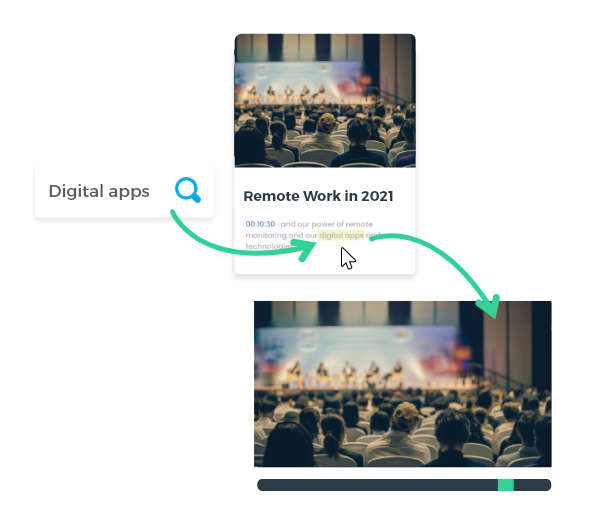 Search inside the video transcript and get to the exact second where the word / sentence you're looking for is mentioned.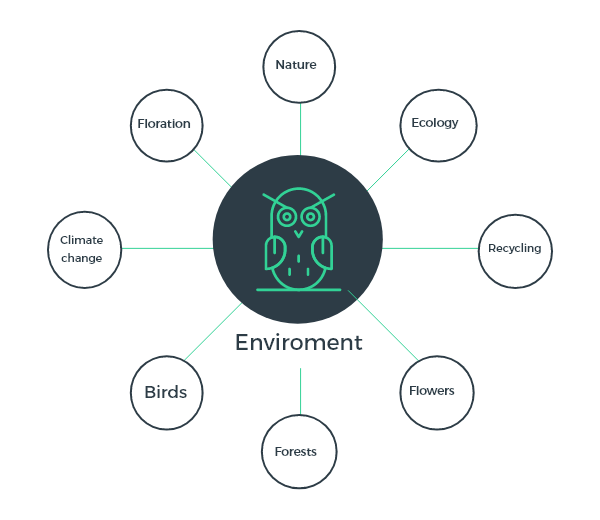 Winnow automatically tags the video with Artificial Intelligence analysis, making it easier to store large amounts of files and saving you time.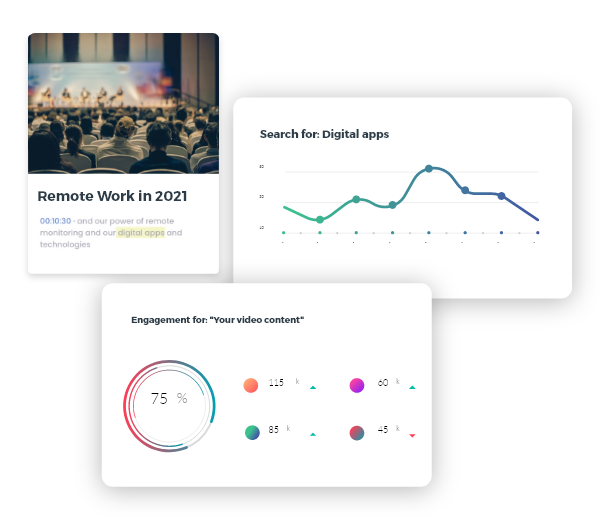 Get information about what your users are watching, what topics they're interested in and what they search to improve your campaigns and content strategy. Translate video views to business value!
Winnow can be easily integrated with your current tools
We provide you with basic integrations so you can connect Winnow with other tools and platforms, making the most out of it.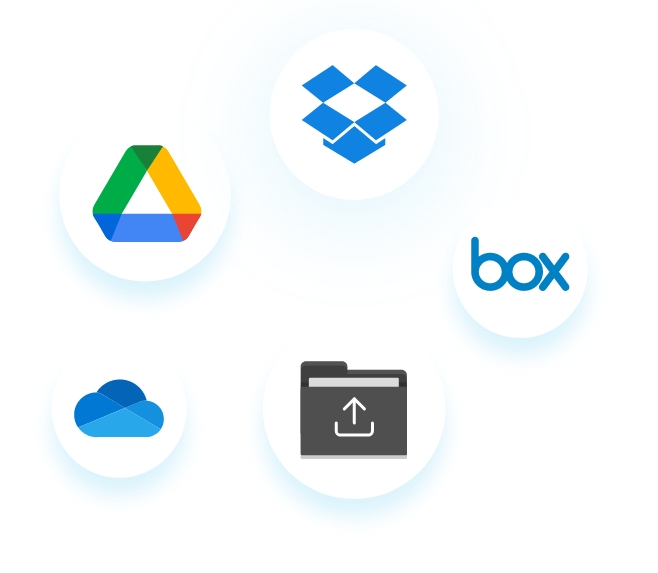 Upload videos from your computer or other tools
You can easily upload one or more videos at the same time from your computer, or the main cloud storage platforms: Google Drive, One Drive, Dropbox, Box…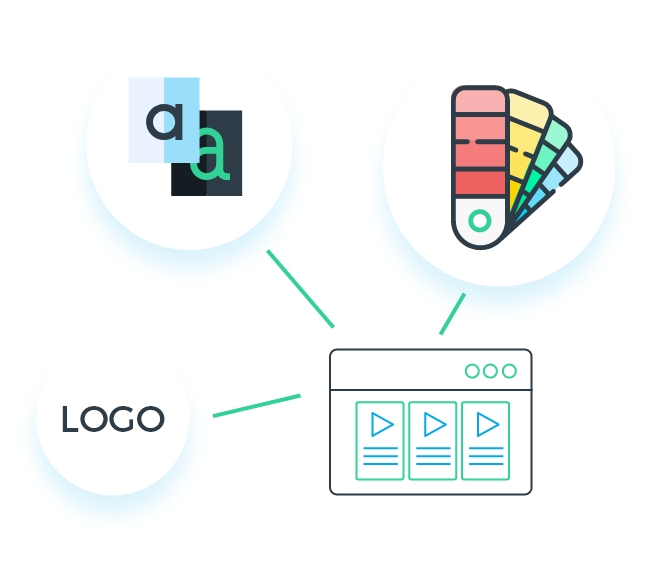 Customise the look and feel of the platform
Easily modify design elements inside the platform so they match with your brand. Upload your logo, modify controls, and change layout.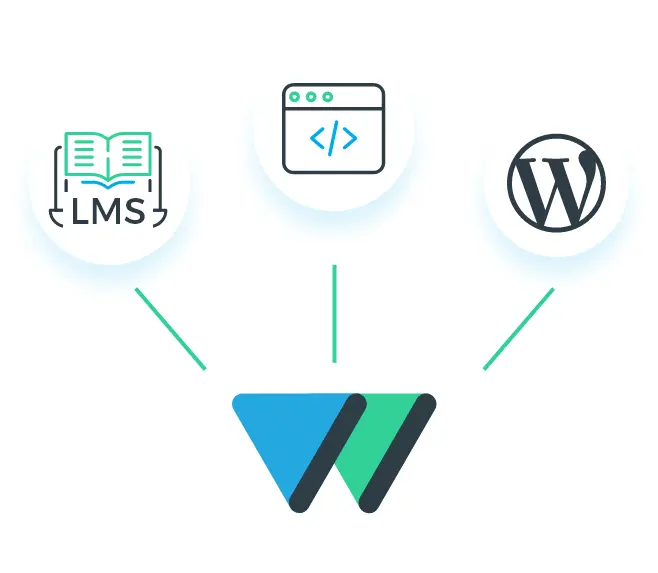 Connect and integrate with your existing tools
Get in contact with our team for more information regarding plans and pricing.
Discover solutions for other industries
Winnow is a cross-sector platform, and as such it can be adapted to be useful in various industries where knowledge (and video content) is shared and accumulated. If you're interested in Winnow but don't identify yourself in any of these, get in contact with our team!
Provide a personalized video experience for each attendee. Winnow offers advanced in-video search and easy access to the content each user finds relevant.
Video drives student engagement, interactive learning experiences and better learning outcomes. Provide categorized information and subject recommendations based on interests to your students and alumni
Contact with us or visit our FAQ'S section