We use Artificial Intelligence to automatise information processes, driving strategic decision-making.
Analyse unstructured information
Our goal at Omnios is to accelerate business decision-making processes. We develop intelligent business software that gathers information (from videos, PDF, websites, and news) and analyses it automatically.
We understand the complexity of  information gathering processes. Therefore, we put technology at your service. We do that by developing intelligent business software solutions that watch, read and listen to all the data for you, using Natural Language Processing (NLP) algorithms.

We automate processes, extract relevant insights and support decision making through data.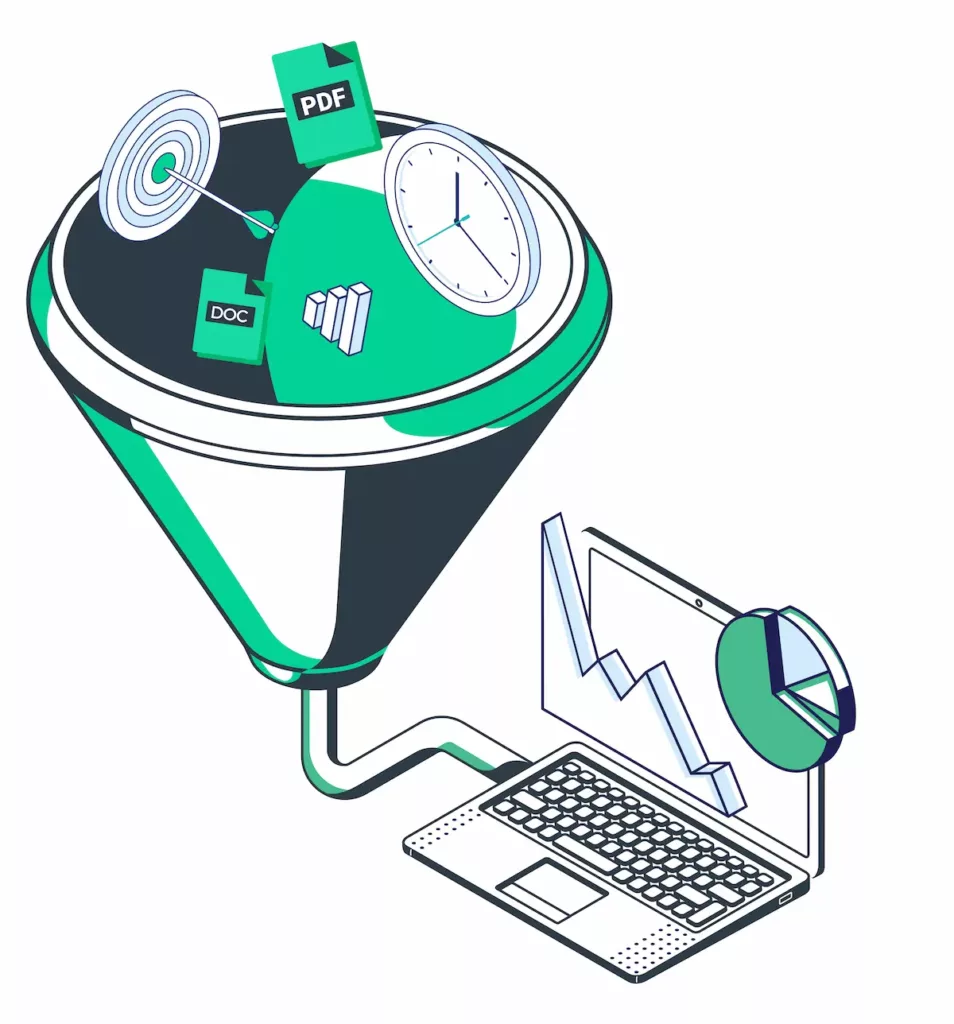 The intelligent Video On Demand platform.  Winnow helps you discover the true potential of your video content, automatically transcribing, categorising and classifying it. Let your users have a unique and customised navigation and gather relevant insights about their interests.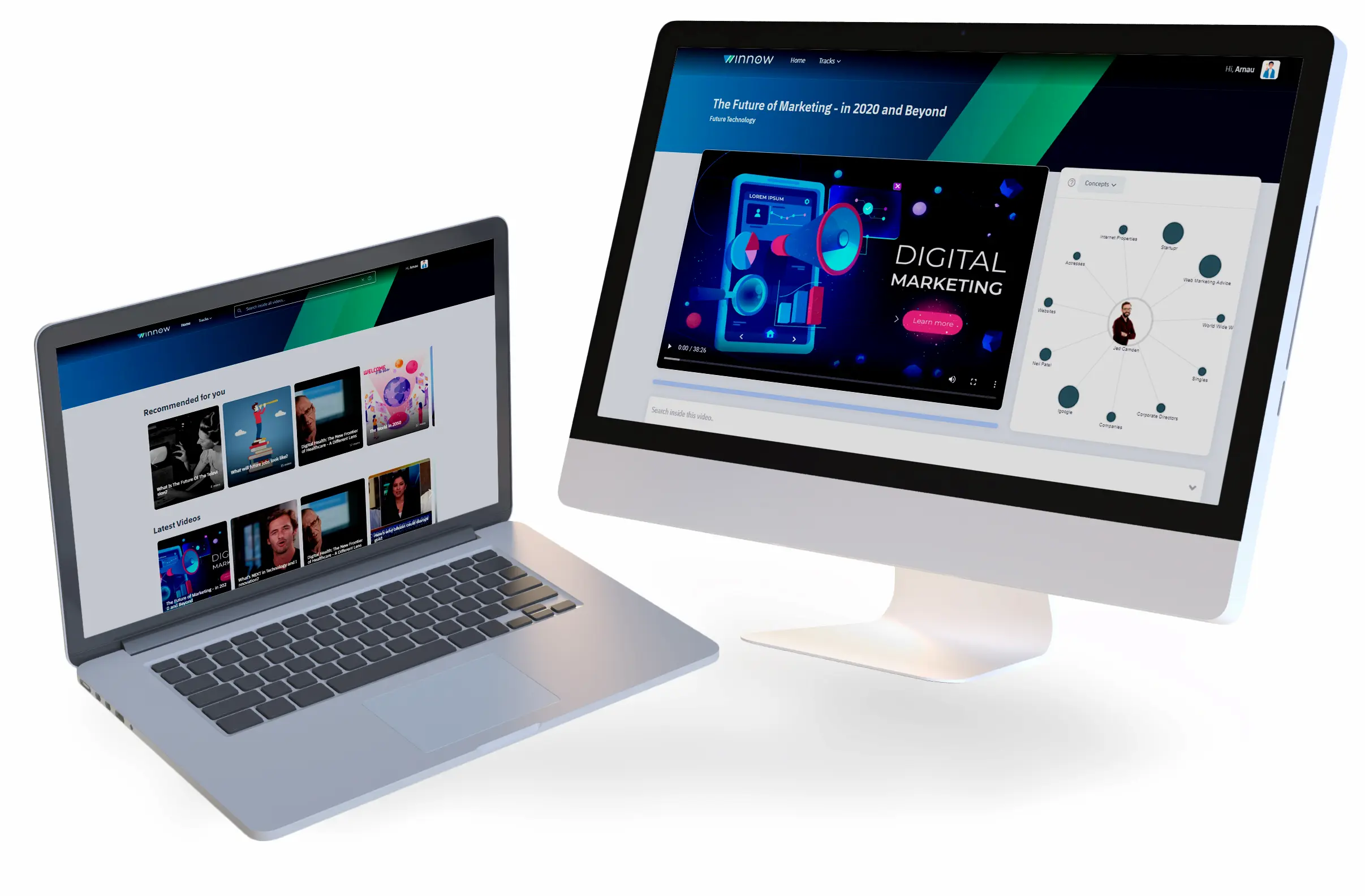 At Omnios we can help you identify what processes are the ones that you can automatise and improve through AI and NLP algorithms. Improving your efficiency and saving time on repetitive tasks.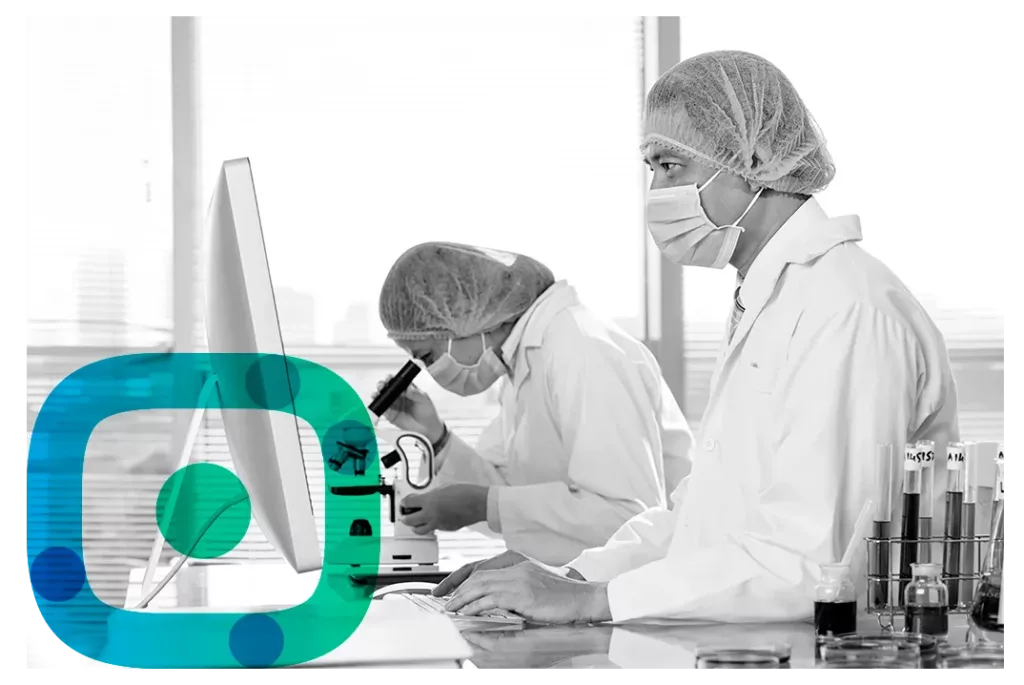 We offer a complete solution that accelerates processes in the industry that involve large amounts of information in unstructured format (text, audio, video…).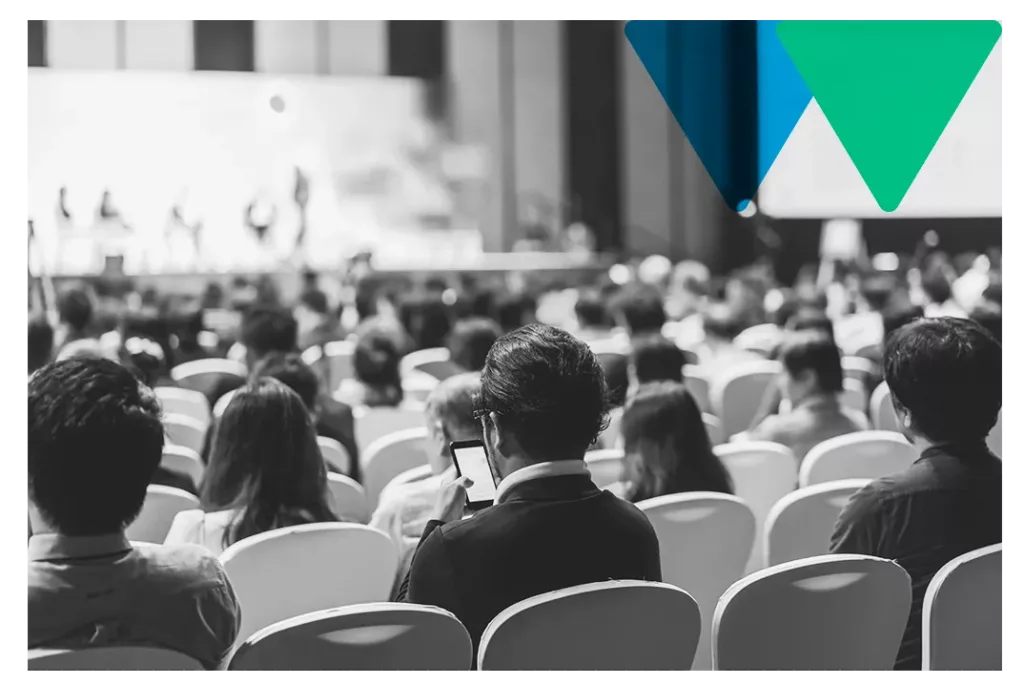 Give each of your attendees a unique customised experience through AI. Winnow offers advanced in-video search and easy access to the content each user finds relevant.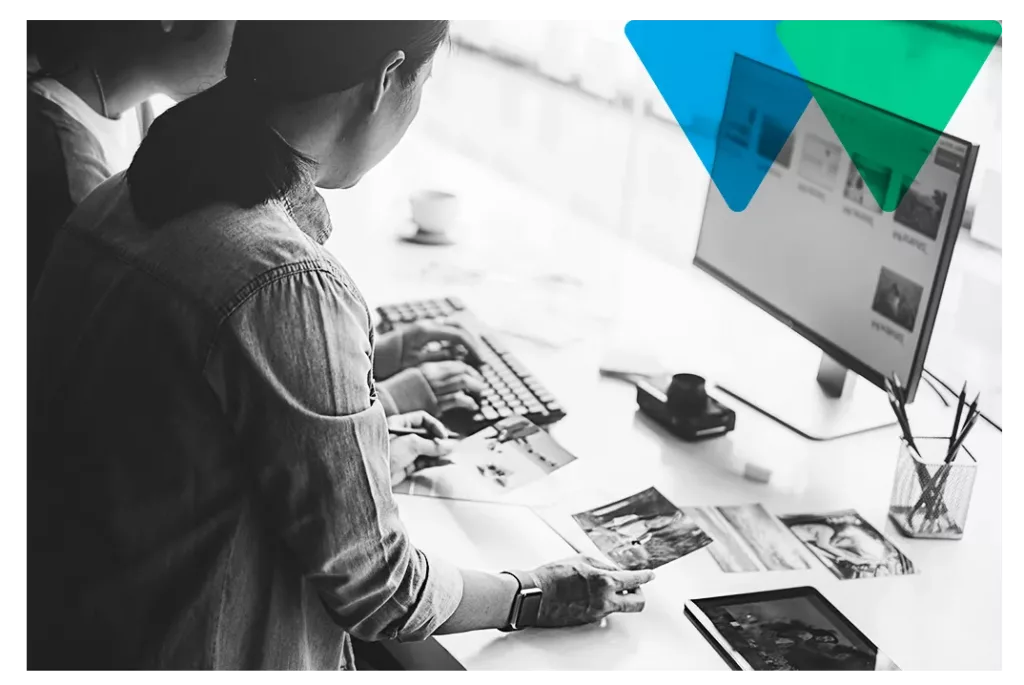 Generate, nurture, and convert more leads with engaging webinar and video content. Turn your campaigns, webinars or events into a high added value service for your customers.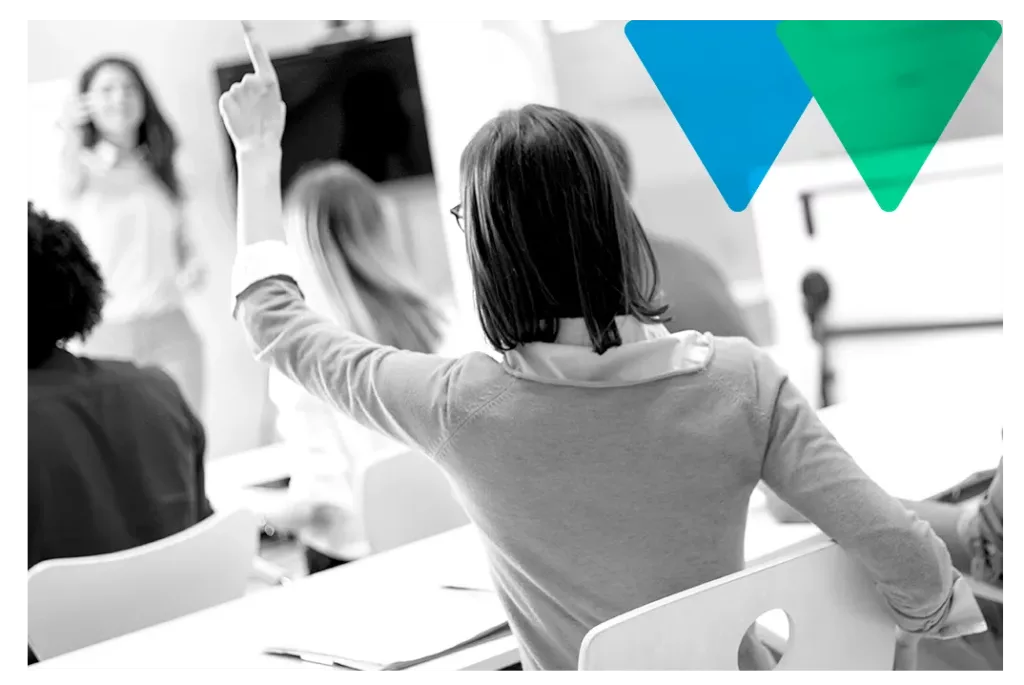 Join the real e-learning revolution. By adding Winnow to your lessons you'll create value for your students in your virtual lectures. In addition you'll get insights on what is being explained in lectures to audit your content and improve the learning experience.
Apply the latest AI advances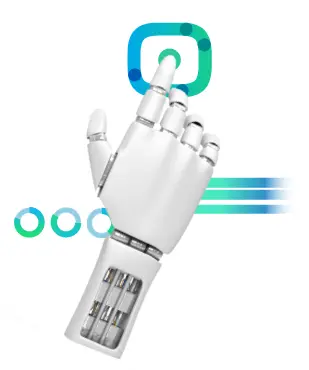 Automatise business processes by training algorithms to perform tasks that until now were done manually.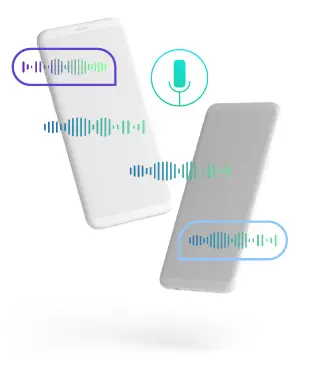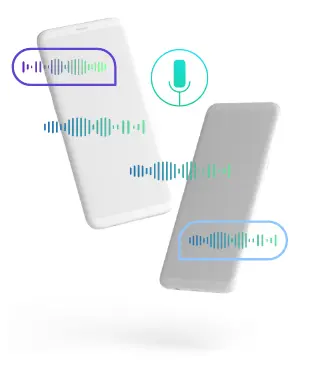 Natural Language Processing (NLP)
Read and filter large amounts of information in various formats (audio, video, text…)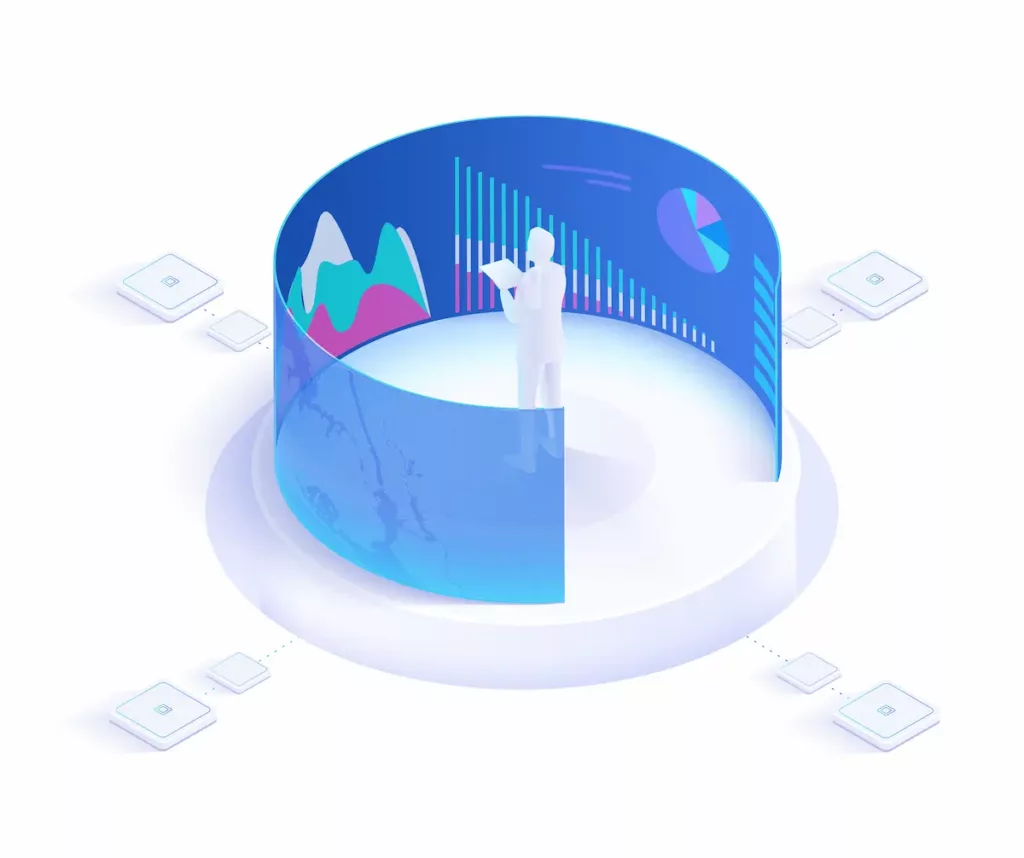 Large Language Models (LLM)
Harness vast amounts of written content to understand, generate, and interact in human language, enhancing tasks previously limited by human speed and scale.
Benefits of using Artificial Intelligence to
Accelerate decision making
We monitor data in your sector in real time in order to be up to date with the latest developments.
Let  Omnios do the research so you can save time on operational tasks and focus on strategic decisions
We automatise your analysis and information gathering process to get rid of biases in your analysis.
We validate hypotheses and detect non-obvious patterns – opportunities as well as challenges 
You will be able to explain each decision you make with objective and up to date information.
Build a strategy to accelerate knowledge transfer and make it available across your organisation.
We share a passion for Technology & Innovation
At Omnios we all come from different backgrounds but share the same goal: to make businesses more effective through AI and other state-of-the-art technologies.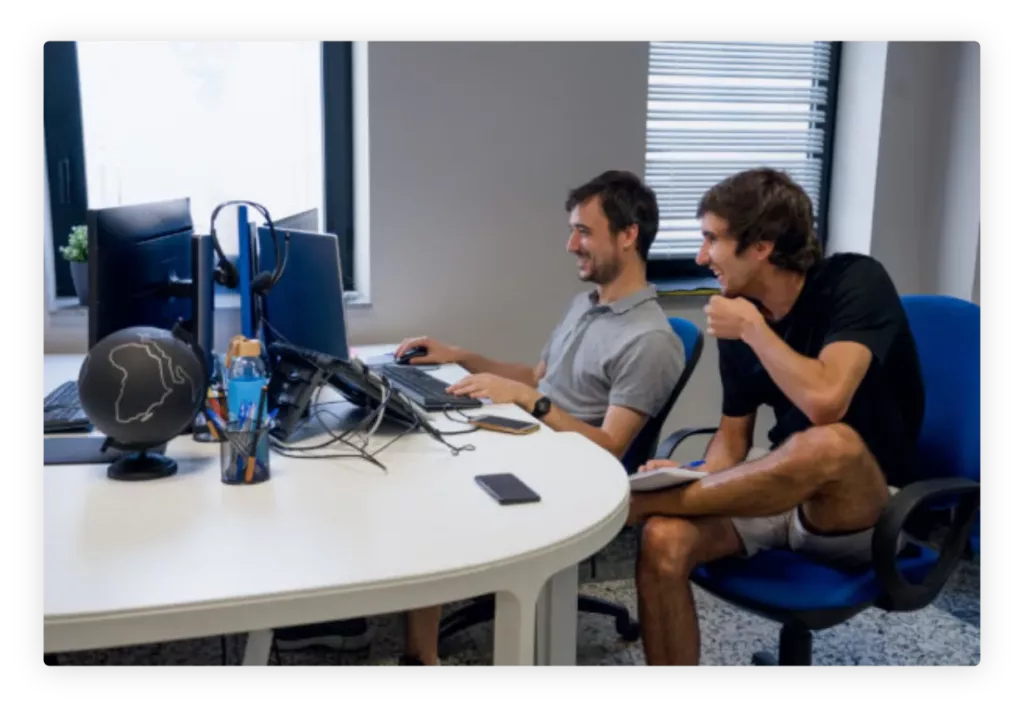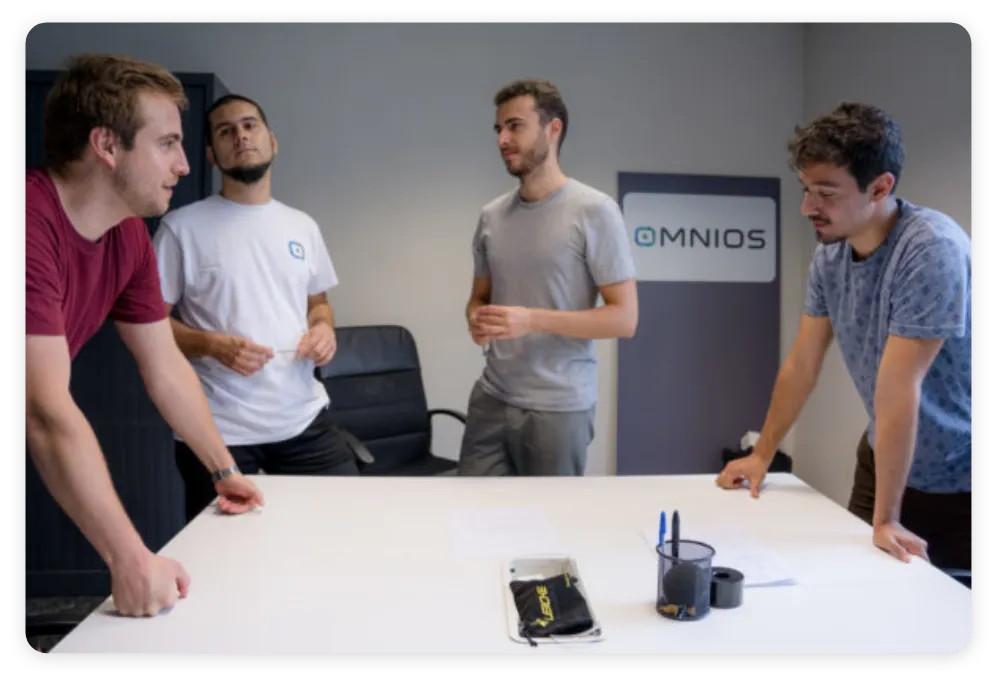 Would you like to be a part of our team? If you want to learn in a fast growing environment and you are passionate about technology, don't hesitate to reach out!